THE STANDING SEAM METAL ROOFING BRACKET THAT   WAS SPECIFICALLY DESIGNED TO GIVE YOU A PLACE                                   TO PUT YOUR FOOT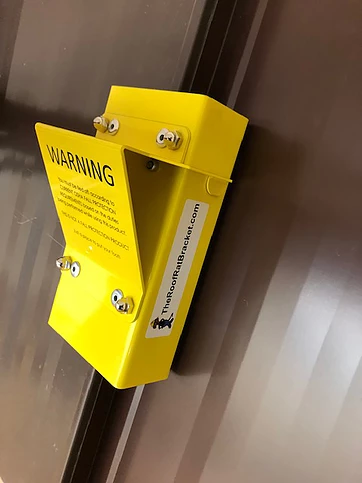 Imagine
A bracket specifically designed for standing seam metal roof systems that requires NO bolts, NO set screws, NO torque/combination wrenches
or any additional tools for attachment..... just your fingers.
Introducing The Roof Rat Bracket
The first and only self tightening, patent pending cam system that gets tighter as more pressure is applied, hence just a place to put your foot!
THIS PRODUCT IS PROUDLY MADE IN THE UNITED STATES OF AMERICA
WARNING: This is not a fall protection product as clearly stated on the product itself.